POST
Wildscreen Festival 2022 Photo Story Award Nominations Announced
Wildscreen Festival 2022 Photo Story Award Nominations Announced
(THURSDAY 11 AUGUST 2022): Wildscreen has announced the nominees for the Photo Story Panda Award 2022 for its 40th anniversary edition.

The nominated works - Planktonium, by Jan van IJken, Fighting the Heat, by Doug Gimesy, and Historical Rescue of Caimans in Pantanal, by Fernando Faciole - explore our relationship with nature through the medium of still imagery, from the minute details, to the global crises.

Planktonium, by Netherlands-based Jan van IJken, is a photo series exploring the unseen world of living microscopic plankton, voyaging into the secret universe habited by these alien-like creatures. Van Ijken's work is about the secrets of nature, microscopy, embryology and human-animal relationships exploring the boundary between science and nature.

Fighting the Heat, by Australian photographer Doug Gimesy, is a series that captures the pressing issue of climate change driven heat stress on the Australian Grey-headed Flying-Fox. As a professional conservation and wildlife photojournalist, Gimesy's work focuses on Australian issues, bringing images of its climate crisis onto the global stage.

Finally, Fernando Jara Faciole's work, Historical Rescue of Caimans in Pantanal, explores the abnormal situation in the last droughts in the Pantanal wetlands, as it is subjected to an intense process of desertification. The Brazilian-based conservation photographer has documented major environmental disasters, particularly championing the work of individuals who fight for conservation.

This year's awards brought together a diverse Photo Jury of 4 globally esteemed photographers, chaired by Chief Storytelling Officer at the National Geographic Society, Kaitlin Yarnall. Yarnall is joined by winner of International Photographer of the Year, photographer and filmmaker, Ami Vitale; Founder and Director of African Artists' Foundation (AAF), Azu Nwagbogu; and underwater specialist, photographer Laurent Ballesta.

Wildscreen Festival returns to the city of Bristol for the first in-person festival since 2018, as well as online in its first ever hybrid edition, where the winners will be announced on 13 October at the Panda Awards Ceremony. The Ceremony is the peak of the Wildscreen Festival period, which welcomes over 2,000 of the world's leading filmmakers, photographers, broadcasters and content creators online and live in Bristol between the 10-14 October.

Full Hybrid Passes and Virtual Passes to join Wildscreen Festival are now available online, as well as tickets to attend the Awards Ceremony in Bristol,UK on Thursday 13 October. The full list of Panda Award nominees can be found here.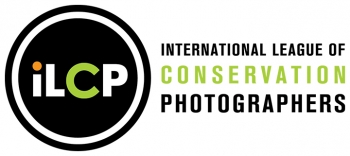 iLCP
Aug 11, 2022